Art by vrobx1
Image and more at WordPress link
Art by vrobx1 Go check out his page!
=======
This image is from a pivotal scene in the 'Agent Katie is the Test Subject' series by @vrobx1 :
========
Agent Katie shuddered and swallowed as the sensations changed, moaning in abandonment as the orgasms became even more intense. Her screams of lust filled the room. She tossed her head back and sucked a deep breath.

"Fuck…please…I…I need a break!"

Her mind was going pink.
========
That moment and those words from the story by vrobx1  stuck with me: "Her mind was going pink." 
Not 'blank,' or 'black,' or even 'fuzzy.'
In the story she's falling under the seductive influence of Rhapsodie, a powerful potion with a pink hue.
vrobx1 created this image to try and represent that moment Agent Katie was losing her grip on reality.
The swirling colors around her – and in her hair – give a sense of the psychotropic effects of the potion upon her.
========
vrobx1 has crafted the prologue and first five chapters of what is sure to be an epic Agent Katie and Agents of S.P.A.N.K. story.
His writing style is fun and fast paced, yet provides lots of sexy saucy kinky fun details. And it is HOTT!!
To accompany his spicy story, he's been experimenting with blending AI styles to create some very unique looks for AK and the other characters.
Please go check out this awesome kinky sexy fun series, and his other Agents of SPANK character, Blair .
Prologue: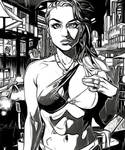 Chapters 1-5:
1.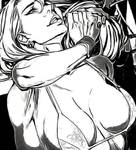 2.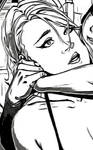 3.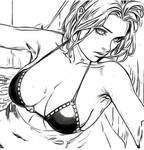 4.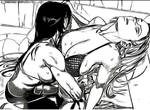 5.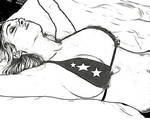 Agent Blair Morris intro and story: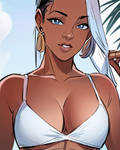 1.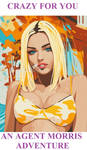 2.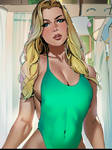 ========
vrobx1 is an artist who is primarily a writer – who then began creating artwork for his own stories.
You'll see from his page he's not just churning out dozens of cookie-cutter AI images with the same model over and over. He's adding a genuine artistic flair to his work, and displays some nice variety on his pages.
Though I've not known him very long, he's brought an infectious enthusiasm to our Agents of S.P.A.N.K. server and to the comments sections of my DA posts.Please go check out his work and give him some positive reinforcement!
========
Thanks to all the creative partners in our community for all the creative energy, enthusiasm and encouragement of our entire group–I'm grateful to all of you! #Gratitude2023 <–my mantra for the new year!
If you'd like to join us in our Agents of S.P.A.N.K. discord server, send me a private message.